Its time to imagine your day with us
This is your day, the moment you declare your love to each other.  As the first day of your married life together your wedding day should be perfect.
The Wool Tower is a beautifully unique setting where you can really tell your story as a couple.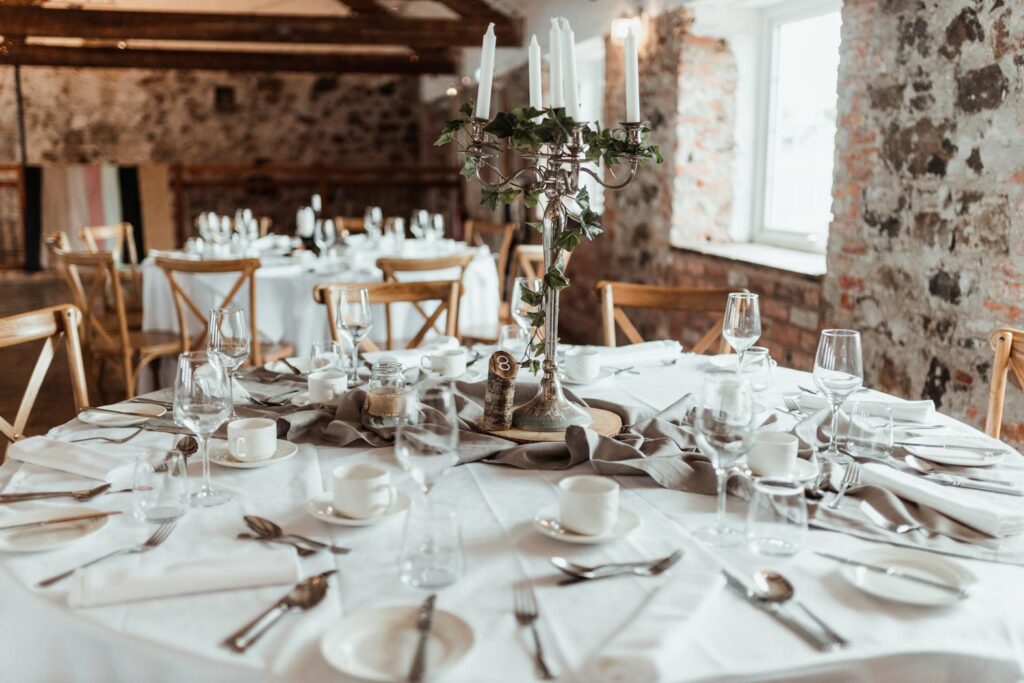 When the south facing sunlight shines through the Georgian windows dancing over the vaulted ceilings and your chosen wedding music echoes around the exposed brick and stone, it impossible not to be completely mesmerised by the stunning and romantic Wooltower.
We are fully licensed for religious and civil ceremonies and partnerships of up to 200 guests.
With no public or membership access, the river and ground are completely yours. Sitting on the bank of the river Braid, the Wool Tower offers a picturesque, private, waterside setting. When guests enter the Wool Tower they are transported to a private riverside hideaway where they can listed to the sounds of the river or relax in the acres of private natural countryside. 
In the evening, the courtyard is the perfect sheltered spot for guests to enjot the evening sun, and firepits and blanket boxes make for a cosy end to your perfect day.
A breathing room, bathed in natural light, your guests are invited to take their place in Wool Hall for a delicious, hand chosen meal. 
This stunning, open plan space boasts massive pitch pine beams, exposed brick walls and quarry stone floors.
A beautiful, light and airl environment is created by the Georgian windows and a Juliet balcony with original doors that over look the courtyard.
Guests can sit either banquet style or at circular tables and flexible seating makes this a beautiful and inviting space whether you are inviting 25 or 200 guests to your wedding. 
Dance the night away in style. As night falls, the cast iron columns,  vaulted brick ceiling s, exposed stone walls and polished floors provide a truly magical atmosphere. 
your DJ or band will set up against a backlit stone wall making the most of the rooms natural acoustics. Let the ambience and the music inspire your guests to strut their stuff on the dancefloor while you soak up the heady mix of celebration, delicious drinks, tasty evening food – enjoying your day your way.